GUINNESS PRO12 match played at Rodney Parade on Friday February 9th 2018 |
No comments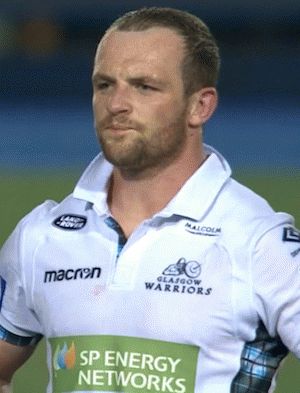 Nick Grigg was at the centre of Glasgow's best work
Warriors return to Scotland with two points after this evening's draw with Dragons at Rodney Parade.
Warriors will be disappointed having had enough possession and territory to claim the win but too often mistakes and indiscipline snuffed out scoring opportunities.
Home hooker Liam Belcher went over out wide for the opening try, with Brandon Thomson replying after a lovely chip-kick from George Horne.
Strong play by Nick Grigg put Horne in for another try but Jared Rosser hit back for Dragons
And with rival kickers Zane Kirchner and Adam Hastings each adding a conversion and penalty, honours ended even.
Head Coach Dave Rennie refused to use his missing internationals as an excuse in a 'frustrating'.
He said: "It's frustrating, I know we've got a lot of players missing but we just didn't control the game well enough.
"We turned the ball over at key times, especially going round the edge our big men got isolated. It's a game that got away.
"Sometimes we were slow to support and sometimes we tipped the ball on when the better option was to be direct and carry and look after it.
"We were setting up for a drop goal at the end there so to pass out to an isolated forward was not the best option. We'll need to look at some of our decision making.
"The frustrating thing about it is that we did pretty well to get up to 15-5 and split the defence again and if we pass we score and then maybe it's a different ball game.
"We then got a bit loose, played a lot of the game in the middle third and didn't use the opportunity to get in behind them. Obviously their ten points right on half time had an effect on the final result."
Next up for the Warriors are the Cheetahs at Scotstoun and the Head Coach admitted his side will need to play better to get a result against the South Africans.
He said: "We're going to have to be a lot better. They're a very good side and obviously they're not affected by the 6 Nations and aren't losing any internationals.
"We've played them before, they're a big side with an excellent pack and set piece. They drive well and have then have lightning quick guys outside so we can't afford to make errors against them."